New on DHTMLGoodies.com:
DHTML Chess Wordpress Plugin (Beta) . Participate in the beta testing of the DHTML Chess for WordPress plugin, and receive a free Commercial License worth USD99.
DHTML Chess for Wordpress
DHTML Chess for WordPress
DHTML Chess for Wordpress is now available for beta testing at WordPressChess.coma>, and we're looking for you who wants to participate in testing the beta. As a reward, you will receive a free commercial license.
In Short, DHTML Chess for WordPress let you
Edit games online in a chess editor with an embedded Chess Engine(StockfishJS).
Import games from pgn files and have them stored in a database.
Insert custom tags into your posts which will render a chess board on your site.
Support for showing single games, entire databases/pgn files, tournaments, tactics and online play against computer.
Install the plugin
Installation details can be found at http://wordpresschess.com/install-beta/.
Interested?
Register at the forums at To join the beta testing. You will receive first hand support during the beta testing phase.
Here are a few screenshots from the admin section: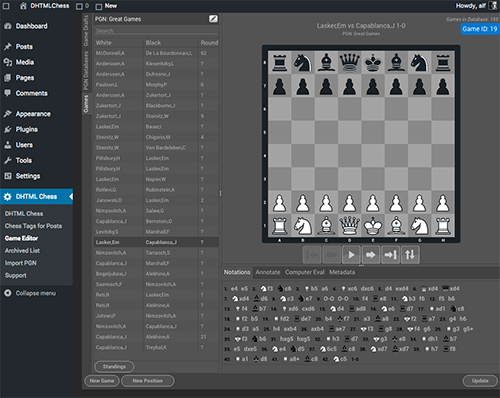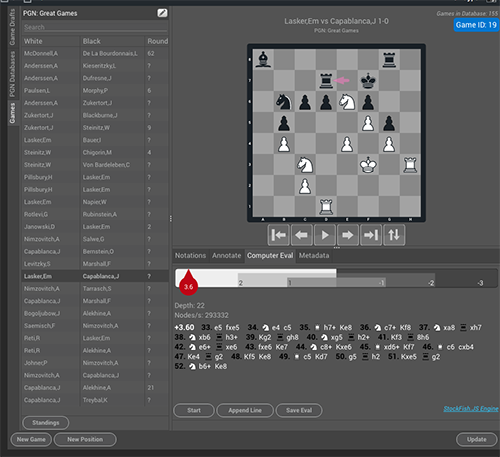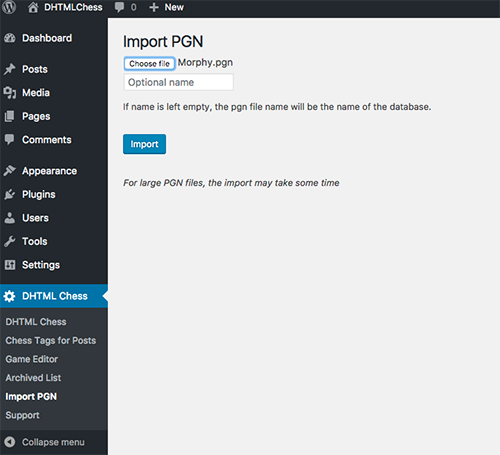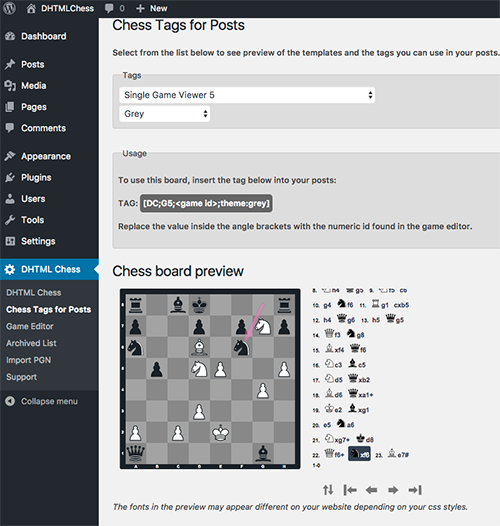 Comments